Momo has announced the release of the Minilogue XD Editor/Controller, a MIDI editor for the popular minilogue xd synthesizer by Korg.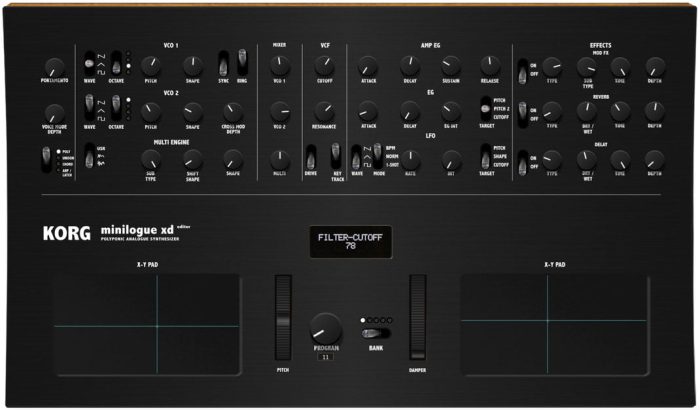 The "Minilogue XD Editor / Controller" is an VST and Standalone controller for the "Korg Synthesizer Minilogue XD".

It is perfect to integrate the "Minilogue XD" into your DAW. It makes the sound design easier, because you have direct access to the parameters.

The "Minilogue XD" Parameters can be automated and they can be stored with your DAW Project. You can safe your new sound on the "Minilogue XD" and the editor settings as VST Presets (..fxp) in the DAW. With the X-Y-Pads, all Parameter can be selected and controlled.
Available in VST and AU plugin formats and standalone software for Windows and Mac, Minilogue XD Editor/Controller costs 5.90 EUR.
More information: Momo