Momo has announced the release of the Roland MX-1 Editor / Controller, a VST plugin and standalone controller for the MX-1 Mix Performer by Roland.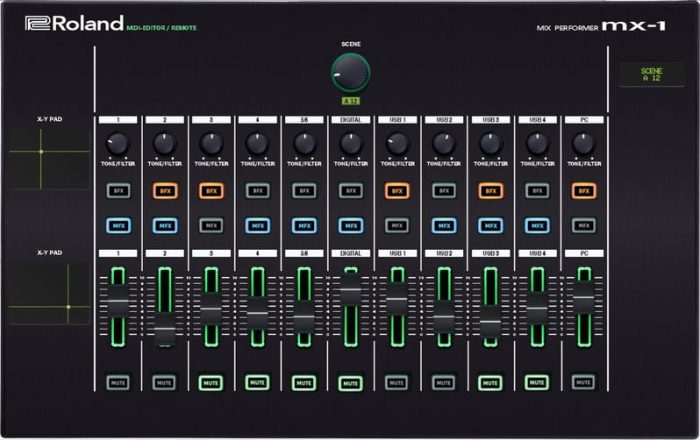 With the Roland MX-1 controller you can record the movements of the Roland MX-1 Mix Performer, so you can edit a mix or create a live set. The automation of the controls is saved within the DAW project.
The MX-1 Mix Performer brings together your synths, drum machines, loops, DAW tracks, and more into a single performance-optimized mixing instrument. Combining elements of a mixer, control surface, audio interface, and step-based effector, the MX-1 is designed to be the nerve center of your electronic music rig.
Roland MX-1 Editor & Controller features
Perfect to integrate the Roland MX-1 into your DAW.
Save your new mixer setting as VST presets (.fxp) in the DAW.
X/Y pads to select and control all parameters.
Available in VST/AU plugin formats and standalone software for Windows and Mac.
The MX-1 editor is available for 5.90 EUR.
More information: Momo