Momo has launched the MonoLogue Midi Controller / Editor, a controller software for the monophonic analog synth from Korg.
The editor offers a simple way to access to all important parameters from your computer.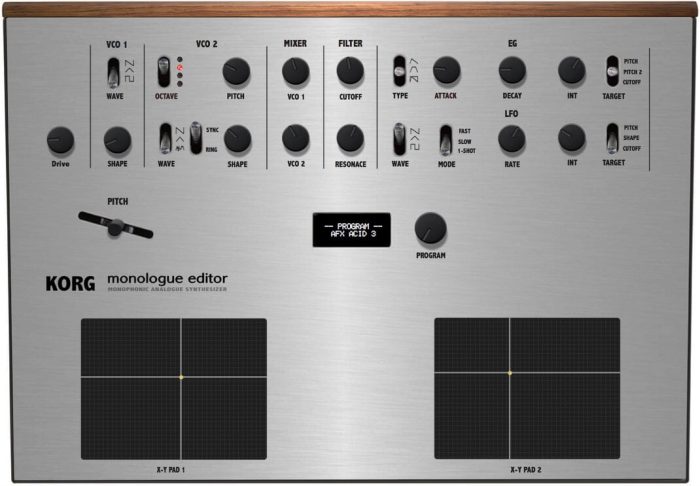 The Plug-In allows you to set the hardware easily and automated the controller movement from the DAW, they can be stored in your Project.

It is possible as VST and Standalone for PC 32/64 Bit and Mac as VST, Standalone and AU.
The plugin follows the recently released MiniLogue Midi Editor for the minilogue analog polyphonic synthesizer.
Both plugins allow you to use the X-Y pad to assign and control any parameter. The sounds of the synth can be selected and you can save your sounds as VST presets (.fxp) for use in your DAW.
The plugins are available for 5.90 EUR each.
More information: Momo