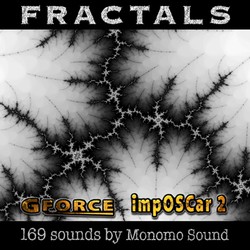 Monomo Sound Design has released Fractals, a soundset for the impOSCar2 software synthesizer by GForce Software.
Fractals features
Main set of 145 sound presets.
Chords set of 12 sounds using the chord function.
Arps set of 12 sounds using the arppegiator function.
MIDI Chords are a set of 53 chords in MIDI format, for use with the chord function.
All sounds make good use of the Modulation Wheel settings.
All sounds have the "Delay" effects OFF by default.
Only 50% of sounds use the "Chorus" effect. The other 50% use no effects at all.
The soundset costs $12 USD.
More information: Monomo Sound Design