Monoplugs has announced the release of Monique, a digital synthesizer instrument for Windows, Mac & Linux.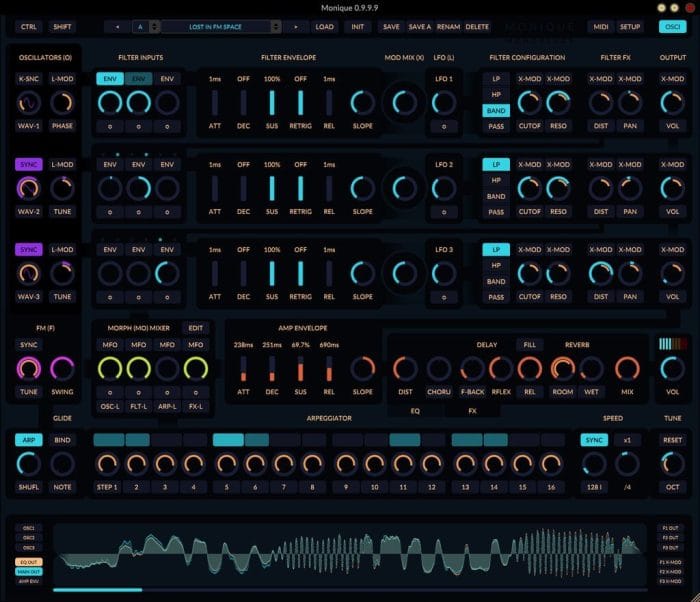 Monique is a monophonic, subtractive, digital synthesizer with the focus to create raw bass and lead sounds like you know from the analogue world.

Still not impressed? Tough crowd, but understandable! Along with these brilliant capabilities, is Monique's custom morphing feature.

Morphing gives you the capabilities of 8 different programs in one! This is perfect for real-time jamming, and live performances. Not only that, you can also evolve one of the existing presets – or you can use it for sound and rhythm design, by turning on one or more of the four Morph LFO's.
Monique (VST/AU/Standalone) is available for purchase for $99 USD. A free demo version can be downloaded from the product page.
Update October 2020: Now available for FREE from Monoplugs.