Monoplugs has announced that its Metronom speed and rhythm trainer app for iOS is now free on the App Store.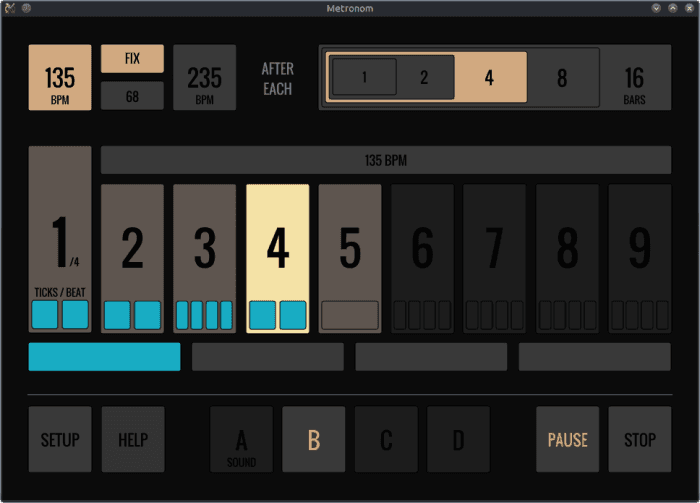 "Metronom" is a very powerful metronome app that will help you to learn rhythms, speed changes and, for example, paradiddles!

You'll get all the essential features of a metronome and a bunch of bonus features like an advanced speed and rhythm trainer. It's all bundled into one user interface – so you'll have everything at your fingertips. It's very easy, and you won't need much time to master it.

For electronic musicians, we've integrated a MIDI master clock to sync all your grooveboxes, DAWs and drum machines.
The Metronom desktop version for Linux, Windows and Mac OS X is currently in progress and will be released in a few weeks beside the Android version – for free too.
More information: Metronom