Monster Sounds has launched Raw Grime Rap Acapellas, a sample pack featuring a collection of authentic, raw Grime vocals by RD and Mr X.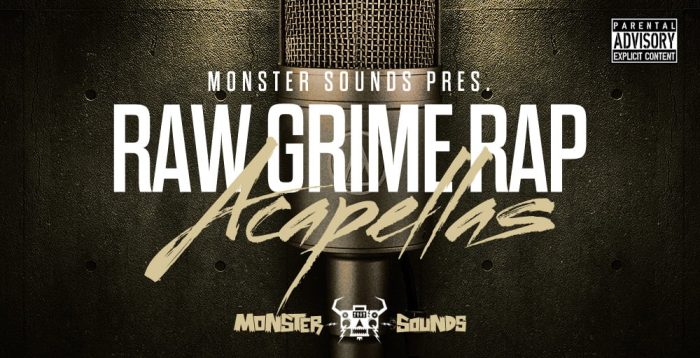 The recent Grime revival has been massive no one can deny the rise of the genre from its street routes to becoming the award winning hottest property in urban music right now, whilst still keeping its integrity intact.

The Comparisons between UK Grime and US Trap is obvious, both Genres coming from the streets of inner city's where a voice of the youth is needed. You can either love or hate it for its ballsy delivery and sometimes cutting language, but either way you cannot deny the skill of the energetic performances of these young wordsmiths, which is finally taking the world by storm.

Monster Sounds has once again dug deep and found 2 of the UK's best. RD and MR X are Real Grime MCs, Schooled from the streets and come from a long heritage of MCS. Currently Heavily involved in the Grime Scene we didn't just jump on the bandwagon and pull out some fake wannabe MC's with UK accents and ask them to rap.
More information: Monster Sounds / Raw Grime Rap Acapellas