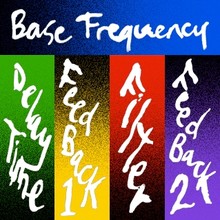 Create Digital Music has announced WretchUp, a handheld effect and instrument app for the iPhone.
Developed by Mouse on Mars, it's easy to learn, but also sophisticated enough that it's heavily used in their live shows and new albums – on vocals, on drums, with feedback, and more. Now with your help, we want to bring it to everyone as an open source project.

What WretchUp does: WretchUp is inspired by analog hardware effects, translated into something you can hold in your hand. You can use it on drums. You can use it to transform music tracks, or playing with feedback from a speaker. You can just have fun speaking or singing into it. But whatever you do, it's designed around the handheld. In place of a complex interface, the focus is on a broad range of sound possibilities and quick exploration beneath your fingers. You can concentrate on listening and experimentation, as the app produces a range of sounds, fast.

Why we need your help: We want your help to expand adventurous sound-making on the iPhone and other devices, and get this tool from Mouse on Mars' studio and stage setup into your hands. And we want to share all our work as an open source project, so other people can learn from how the tool produces sound and make their own creations.

The app already works, but it relies on a now-defunct player app called RjDj, and lacks some features that make it something anyone can use. We want to build a standalone app with a richer set of functionality, and make it easy-to-use for novice and advanced users alike.
The project campaign is looking to raise $5,000 USD by November 28th, 2012. Project contributors can opt to receive the app, exclusive Mouse on Mars tracks and albums, or become an "Exclusive Producer" of the WretchDub app.
More information: Create Digital Music / WretchUp