MSXII Sound Design has launched Steinway Stabs, a new collection of samples from a Steinway and Sons 1910 Vertegrand piano.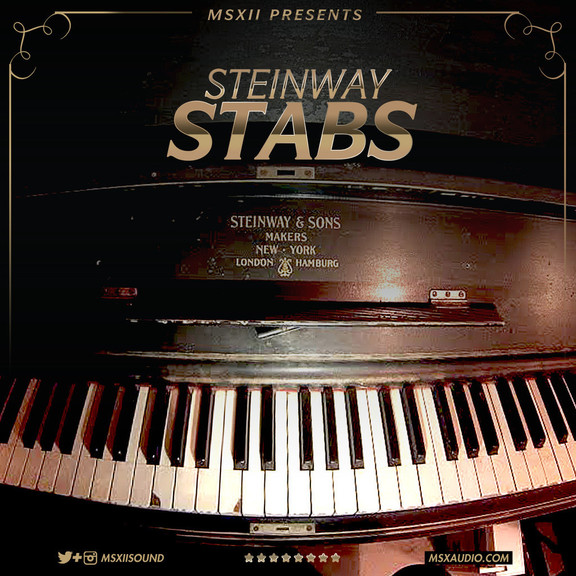 As a family heirloom dating back to the 1960's, we've now decided to put this incredible instrument out in it's most pure form.

Steinway pianos have a history of fine craftsmanship and resonance. This piano still has the ivory keytops and original strings. The Vertegrand is literally their model Grand piano flipped upright. This improves overall resonance and tone which sets it apart from other upright studio pianos.

If you want authentic, real, and legendary piano samples in your arsenal, look no further!
Steinway Stabs features
Live recorded samples in 16bit .wav form of a Steinway and Sons 1910 Vertegrand Piano.
Numerous playable chords including Maj and Min in various keys and inversions.
Focused on more colorful chords; sus4 chords with +9 and +13 chords.
Includes block chords and the arpeggiated attacks.
A sound that cannot be replicated due to the natural de-tuning of certain keys inducing tones and harmonics not achievable otherwise.
Most chords with root on C, but can be mapped to fit whatever key you're working in.
Pair with octave bass notes for pure jazz.
Samples organized by folders with key & chord info.
Compatible with all major software DAWs and hardware samplers.
The pack is available from the Drum Broker for $34.99 USD.
More information: The Drum Broker