Multiples Pro has released FM Bass and Reaktor Toolbox, two new sound libraries.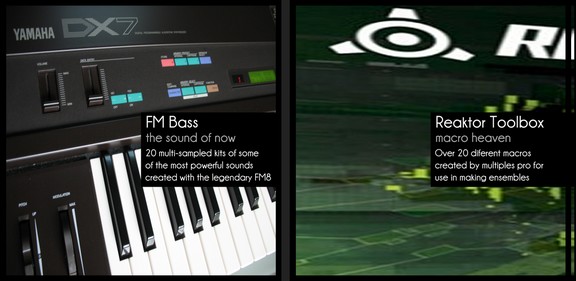 New Multiples Pro packs
FM Bass — 20 seperate sets of sounds multi-sampled for use in any sampler you choose to use along with patches within the usual Multiples Pro suspects along the notes of C1 to C3 using the now legendary FM8.
Reaktor Toolbox — In this package we have 22 seperate modules we have created or modified over the time we have been using this powerhouse as well as the original Exploration Reaktor synth and the newest incarnation, MPBASIC.
FM Bass and Reaktor Toolbox are available to download at no charge.
More information: Multiples Pro