Multiples Pro has announced the release of Comb-I for Reaktor, as well as 6 sample libraries.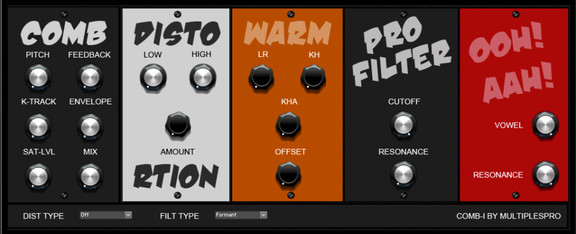 Comb-I – Reaktor effect

Multiples Pro is proud to present it's brand new effect plugin for Reaktor in Comb-I, an effect like no other!

Comb-I is a comb filter that is then fed through your choice of Distortion/Saturation fed into a filter with your choice of Low Pass/Formant filters.

6 Sample Libraries

E|Perc vol 1
Dust : Imposcar
Dust : MPBASIC
E|Drums Kit Arsenal – One Shot
OneShot Killbot
Padded Cell – Reaktor

This is to say a very Merry Christmas to everyone and to thank you for your support over the past year. 20K+ downloads and counting!
More information: Multiples Pro