MuTools has updated its MuLab music studio software for Windows and Mac to version 8.0.70.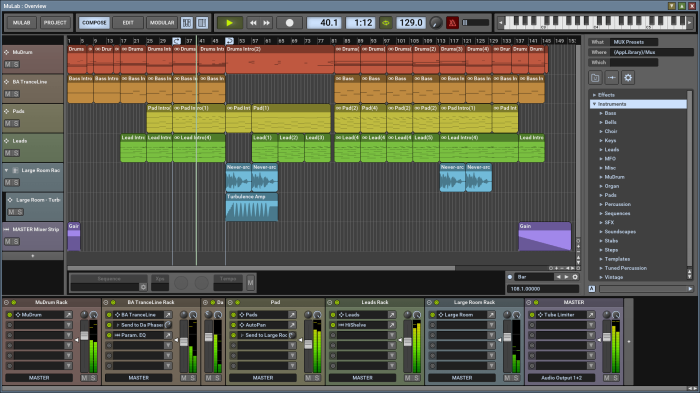 MuLab is an inspiring music studio for Mac OSX and Windows featuring an integrated top-quality modular synth and effect engine.

MuLab is an easy and rock-solid tool designed to create, record, edit and finalize your music!
Changes in MuLab v8.0.70
Sequence Player module: Arpeggiator now also has a Random mode.
Multi-Wave Oscillator: Export function is back in play.
Multi-Wave Oscillator: Upon importing M7 projects/presets that used the legacy M7 Harmonic Filter transform, you now get the choice to consolidate that Multi-Wave (preserves the sound) or to switch to the new Harmonics Filter transform (preserves the definition).
Map MIDI Controller: Changing an existing mapping did not always work. Fixed.
Pure Delay: Fixed a processing bug in case the input was varying between silent and non-silent.
MacOS: Fixed a crash bug when dragging many parts/events together.
Fixed a potential crash bug when dragging a rack slot while that rack did not have MIDI input focus.
Fixed a bug in the "Manage Audio/Sample Files" which caused that unused audio files in a sub-folder of the Audio folder were not trashed as expected.
Improved audio slicer algorithm.
Other little improvements.
MuLab is available for purchase for 69 EUR.
More information: MuTools