MXL Microphones has announced the development of the successor to the MXL Revelation, often regarded as the greatest microphone ever produced by MXL.
The new Revelation II microphone will utilize the latest design and manufacturing technologies to offer the remarkable clarity and versatility of the classic MXL Revelation, but at a fraction of the price.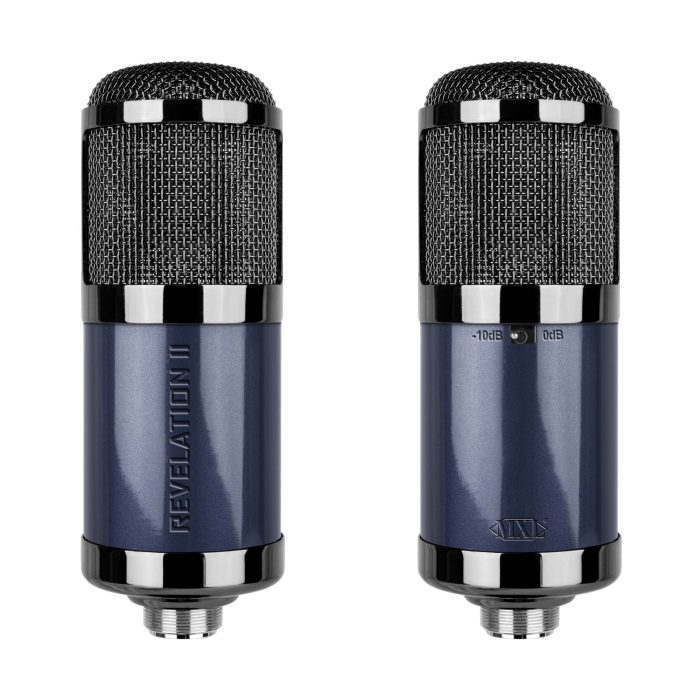 The MXL Revelation II will offer the warmth and intimacy of a quality tube microphone, but with extended clarity and punch for balanced recording. A dual gold-sputtered, 6-micron diaphragm and hand-selected EF86 pentode tube provide warm, rich and transparent sound. The Revelation II's polar pattern selection is virtually limitless, controllable by a variable pattern control knob.
"The MXL REVELATION has been widely regarded as the greatest microphone that MXL ever made," states Trevor Fedele, Director of Sales at MXL Microphones. "The new REVELATION II captures the performance and versatility of the original REVELATION, but will be more accessible to artists at a lower price point."
The new Revelation II microphone will debut in the MXL booth at the upcoming NAMM 2020 Show at the Anaheim Convention Center, January 16-19, exhibiting at Booth #14302.
More information: MXL Microphones