Kemper has announced version 2.0 of the Rig Manager software librarian for the Kemper Profiler, introducing Rig Pack support.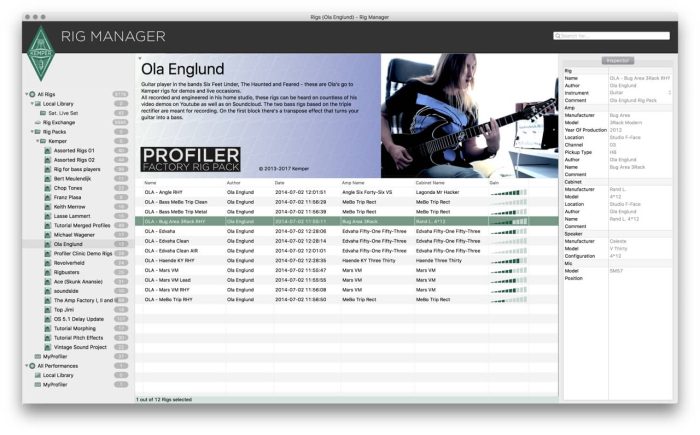 The update introduces support for so called Rig Packs. Those are essentially themed collections of guitar patches for the Kemper Profiler. Rig Packs can contain any number of new "rigs" and automatically download and install from the cloud once those become available.

As of today, there are 23 Rig Packs available. Many of those are designed by commercial Rig resellers and well know artists including Michael Wagener and Skunk Anansie's Ace. Others cater towards specific needs, such as Bass guitar centric Rigs.

"Rig Packs are a convenient source of inspiration for our users. If you're in need for a special tone or you require rigs for a special application, you'll find them right there in Rig Manager without the need to search through the download section on our website." Christoph Kemper (founder and CEO Kemper Amps) states.
The Rig Manager 2.0 is available as a free download from the Kemper website.
Kemper has also announced a range of new delay effects for the Kemper Profiler. In Profiler OS Version 5.1 guitar players will find a wide range of Pitch Shifter Delay Effects.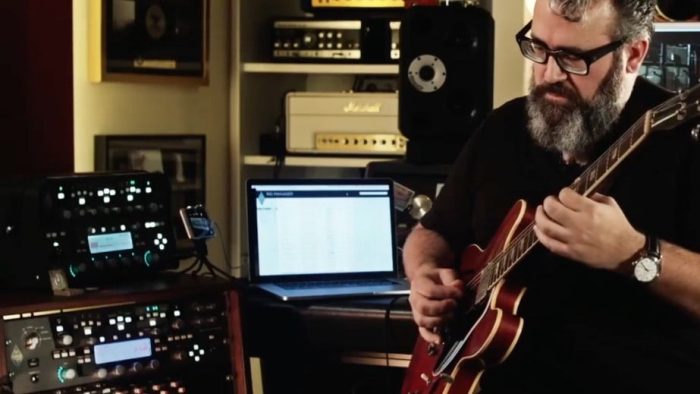 Scheduled for release in Q1/ 2017 Profiler owners already have the chance to preview the new delays immediately with the public beta version of OS 5.1.

Though it is not recommended to use this version for touring and other critical applications yet, it is great fun to be able to check out the astonishing new delay concepts prior to the final release already.
The delays feature a range of tone shaping parameters and routing, adding pitch effects to the delays with up to four voices.
Version 5.1 of the Kemper Profiler OS is available as a public beta version immediately and for free from the Kemper Website.
More information: Kemper