Les Productions Zvon has announced the release of the NanoStudio 2 edition of Sidekick Electronic Percussion, a trimmed down version of the original sample pack.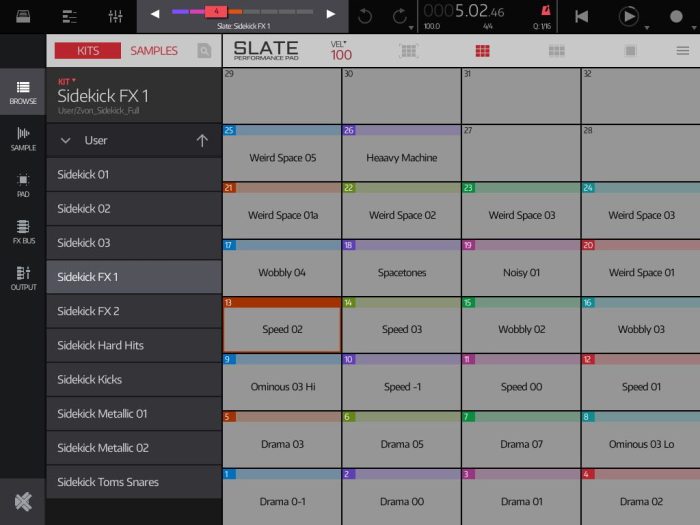 The Sidekick Electronic Percussion is a great add-on to any acoustic or electronic drums/percussions kits. Even though it features some kick drums, snares and toms, the bulk of this set is made of original and unique percussive sounds and FX. All were created with various softsynths and the velocity layers correspond to the original synth programming.

The NanoStudio version is a trimmed down edition of the the original release. First because many sounds in the initial version had 4 or 5 velocity layers (up to 8), NanoStudio Slate pads can hold a maximum of 3 samples. So I either ditched some layers or spread them on 2 pads. Secondly, I wanted to have a smaller set.
The NanoStudio 2 edition includes 436 samples. It is available for $2.99 USD.
Sidekick Electronic Percussion is also available in Wav, soundfont, Battery 3 and Kontakt 3 formats, priced at $5.99 USD.
More information: Les Productions Zvon