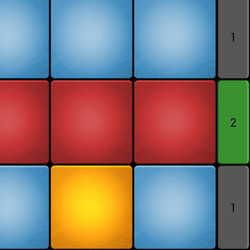 NanoSystem has introduced NanoLaunchpad, a music app for Android.
NanoLaunchpad is an application that allows you to create music as a real Launchpad.

NanoLaunchpad features 36 pads with the ability to assign them their own sounds. Feel like a real producer making music in real time! The first such application for Android!
Changes in NanoLaunchpad v1.1
Ability to load samples from the application.
Added two modes of pads: one hit, loop.
Added constant illumination of pads while playing a sample.
Fixed an issue with stuttering sound after a drag of pad.
Fixed an issue with double sample playback on slower devices.
Completely rewritten application.
Decreased response time to touch up to ~ 10ms.
Small changes in graphics.
Added support for low-resolution screens.
NanoLaunchpad for Android is a free download at Google Play.
Visit NanoLaunchpad for more information.