Native Instruments has announced Traktor Kontrol S8, its new flagship all-in-one DJ controller.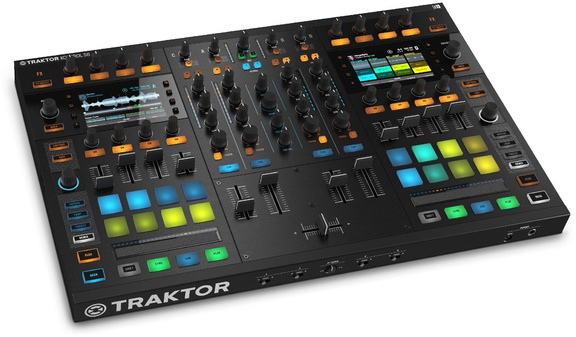 Shot on location in Ibiza, a new video features high profile artists offering their first impressions of TRAKTOR KONTROL S8 and serves as an enticing preview of the cutting-edge DJ controller.

Since the advent of digital audio, new technology has been a driving force in stimulating creativity in DJs and has challenged the limitations of previous mediums – transforming the art of DJing at an accelerated pace. Driven by this very spirit of creativity through innovation since first released in 2001, TRAKTOR again introduces inspiring new technology designed for the next generation of DJing.

TRAKTOR DJing software and hardware have successfully merged elements of live improvisation and DJ performance – redefining what it means to DJ. Empowering DJs to create their own signature style is what consistently fuels the TRAKTOR vision of digital DJing – and is the foundation of TRAKTOR KONTROL S8.
Availability and pricing TBA.
More information: Native Instruments