Native Instruments has released version 1.5 of Komplete Kontrol, introducing a number of new advancements to its Komplete Kontrol product family.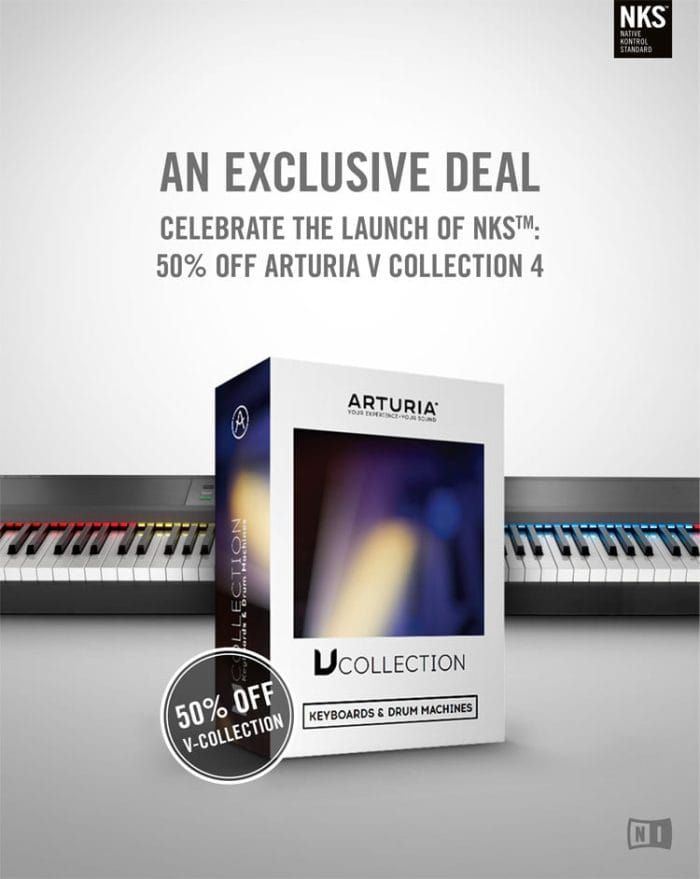 Version 1.5 of the KOMPLETE KONTROL software adds the new Native Kontrol Standard®, as well as VST support, and comes as a free update. To mark this new level of integration, Native Instruments have partnered with Arturia to offer special pricing on the V Collection – their acclaimed bundle of 13 classic vintage synths now updated as NKS plug-ins. Until November 15, 2015, The Arturia V Collection is exclusively available for existing NI customers at the NI Online Shop for $199 / €199 / ¥24,500 / £144 / AU$ 269. Finally, the flagship, 88-note hammer-action KOMPLETE KONTROL S88 is now available online and in retailers worldwide for $999 / €999 / £729 / ¥119800 / AU$ 1399.

"Integration has been at the center of the Native Instruments' philosophy since we introduced our first fully integrated software/hardware solutions over a decade ago," says Native Instruments CEO Daniel Haver. "With the release of the Native Kontrol Standard, we're moving this vision of true integration a bold leap forward. Now, the power of KOMPLETE KONTROL and MASCHINE is open to the whole community of software instrument developers. And we are honored that highly respected partners at Arturia and other leading instrument manufacturers are travelling this road with us."

"It is a real pleasure to partner with Native Instruments on this exceptional promotion around the V Collection," says Frédéric Brun, CEO of Arturia. "NKS, as a new format, is more than promising and will serve musicians by offering a standard in integration between software instruments and controllers. We all understand our customers want to build solutions of their own, taking what they consider the best, or the most interesting, from each brand. Let's help them!"

Today marks the release of the Native Kontrol Standard (NKS) – NI's extended plug-in format allowing third-party instrument developers to directly address hardware features in KOMPLETE KONTROL S-Series and in MASCHINE. NKS instruments organically appear in the Native Browser with all presets readily tagged, offer sensible parameter assignments via Native Map, and make use of the Light Guide to display key switches and sample assignments. NKS also brings Smart Play features to third-party instruments, allowing detailed access to the touch strips, scale mapping, Chord Sets, and the powerful arpeggiator. Notable partners releasing free updates for the NKS format include Arturia, u-he, Output, Heavyocity, and Spitfire Audio. See below for the current list of NKS partners.

KOMPLETE KONTROL 1.5 also introduces VST compatibility, allowing producers to play and control VST instruments without changing to MIDI mode. A new 'Control Panel' allows producers to intuitively customize parameter mappings for specific use cases – even across multiple pages.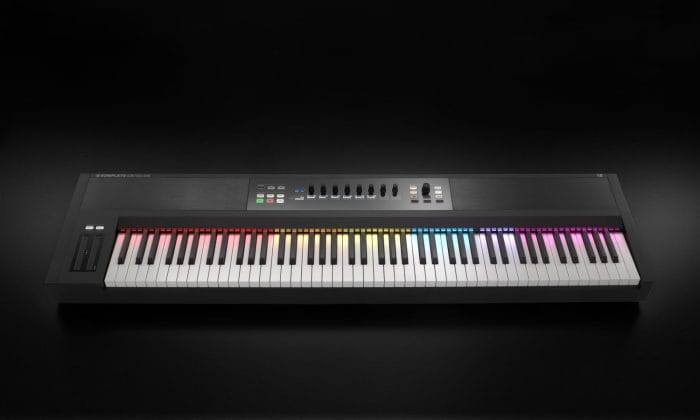 KOMPLETE KONTROL S88 provides a truly 'piano-like' playing experience thanks to a premium keybed from Fatar, featuring fully-weighted, hammer-action keys and superior aftertouch. The keyboard is also equipped with the same controls and advanced features as the other S-Series keyboards such as Smart Play and Light Guide.

Starting today, the following instrument developers are releasing free updated versions of their instruments to be NKS compatible.

• Arturia
• U-He
• Output
• Soundiron
• Heavyocity
• Spitfire Audio
• ProjectSAM
• Softube
• XILS-lab
• Waldorf
• Sonokinetic
• Sonic Faction
• Orange Tree Samples
The Komplete Kontrol 1.5 software update is available for free via the NI Service Center.
Komplete Kontrol S88 is available for purchase for $999 USD / 999 EUR / £729 GBP.
Until November 15th, 2015, The Arturia V Collection is exclusively available for existing NI customers at the NI Online Shop for $199 USD / 199 EUR / £144 GBP.
More information: Native Instruments / Komplete Kontrol