Native Instruments has announced the release of Pharlight, a Kontakt instrument for musicians, sound designers, and composers, capable of unconventional melodic leads, pads, textures, and more sourced entirely from the human voice.
At the heart of Pharlight is a specially-recorded sample library designed to bring the best out of the instrument's engine. A result of extensive research into different sounds and how they interact with the granular and sample modules, Pharlight's sample content was created by 15 artists and sound designers to produce unconventional melodic timbres that are distinctly human.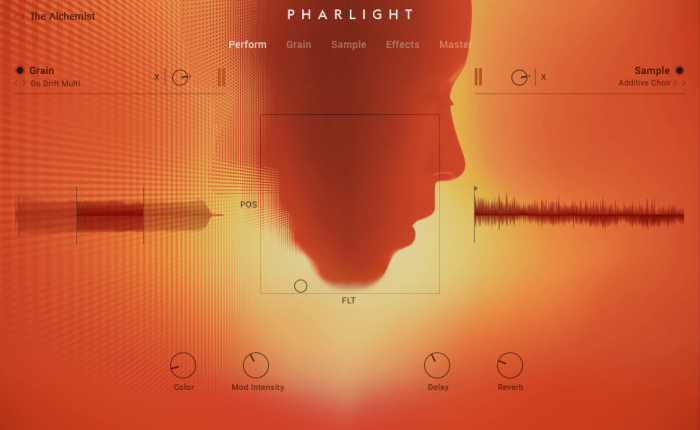 From beatboxers to vocal artists, multisampled choral sounds, and made-up-words, the result is a curated collection of 319 sound sources and 375 expertly-designed presets that cover an extensive sonic territory including pads, leads, textures, soundscapes, bass, and subs.
As well as cinematic textures, Pharlight makes significant additional use of melodic, fast-attack sounds that are ideal for writing hooks and melodies.
Pharlight's bespoke engine comprises dual grain and sample modules.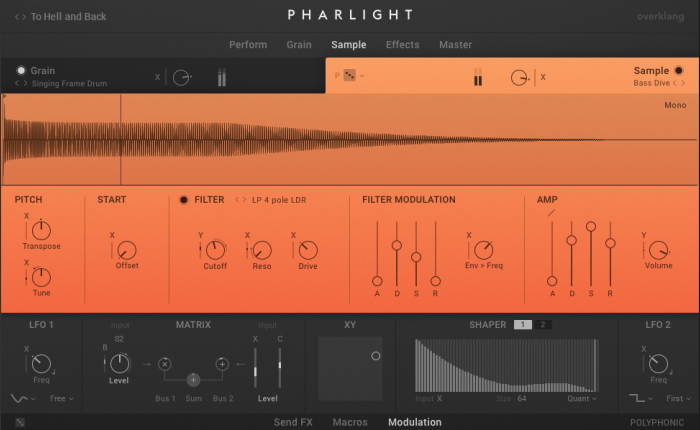 Designed to retain the special character and timbre of organic samples regardless of time and pitch, the grain module is capable of evolving sounds, tempo-synced risers, and otherworldly resonances. This is layered with the sample module, which likewise provides in-depth tweakability.
The modulation and effects section is integral to Pharlight's sound, and provides a flexible way to sculpt and alter snapshots in real-time, as well as add the final touches to a preset. Parameters can be assigned to the X-Y control for straight-to-picture scoring or spontaneity in studio sessions.
Pharlight for Kontakt 6 and the free Kontakt 6 Player and is available for an introductory price of 149 USD/EUR (regular 199 USD/EUR).
More information: Native Instruments