Native Instruments has announced the release of TRAKTOR DJ 2, a new DJ app for desktop and iPad.
The previously announced app is designed to break the barriers to DJing – with greater accessibility, an easy-to-use interface, SoundCloud Go+ integration, and simple plug-and-play integration with TRAKTOR hardware.
TRAKTOR DJ 2 is released as a free app, meaning more people than ever can now get into DJing with pro-quality software. SoundCloud is the world's largest open audio platform, with over 200 million tracks by more than 20 million creators across the world. SoundCloud Go+ integration lets users mix tracks streamed directly from the music platform, enabling access to an ever-growing track collection, and tapping into the cutting-edge of mainstream and underground music.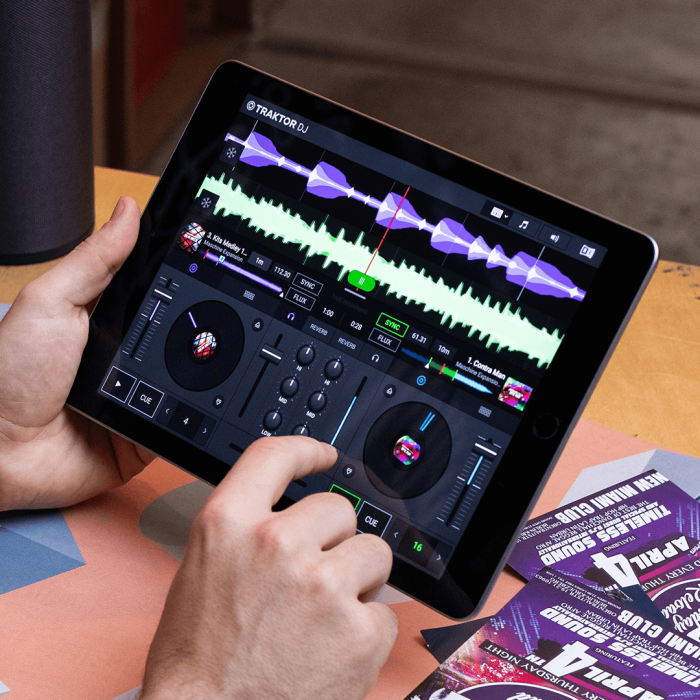 The release of TRAKTOR DJ 2 coincides with the launch of a series of artist-curated playlists exclusive to Native Instruments' SoundCloud profile. Users can add these to their collections and DJ with them in-app to practice their mixing skills, discover new genres, and to learn new techniques.
The playlists reproduce real setlists by top-tier artists across a spectrum of genres, with diverse approaches to both programming and mixing. Current contributors include: Objekt, Forest Swords, DJ SAMA' سماء, Tommy Four Seven, Kornél Kovács, Felix Da Housecat, Lyzza, DJ Rachael, and Gafacci.
TRAKTOR KONTROL S2, combined with the iPad app, allows users to play without mains power, with the same physical control provided by a full DJ booth in a take-anywhere setup. The app also fully integrates with the TRAKTOR AUDIO 2 and KONTROL Z1.
During the first month after launch, users can suggest changes and request features via an open forum on the NI website. This feedback will be used by the TRAKTOR team to steer future updates, and to create an app built in collaboration with its users.
TRAKTOR DJ 2 is now available for free via the App Store (iPad version), and the Native Instruments website.
More information: Native Instruments