Native Instruments has updated its Maschine software to version 2.6.9, which includes support for the new Maschine MK3 and Komplete Kontrol S49/S61 MK2 hardware.

Changes in Maschine v2.6.9
Added: Support for the new MASCHINE MK3 Hardware.
Added: Support for KOMPLETE KONTROL S49 and S61 MK2 hardware.
Added: Revised User Interface for MASCHINE STUDIO and MASCHINE MK3.
Fixed: Bass Synth user presets are now written with the correct tag for browsing.
Fixed: Switching to midi mode on MASCHINE JAM while using the Smart Strip could lead to hanging notes.
Fixed: On MIKRO Navigation to the "+" in the plug-in chain is now possible via the pads.
Fixed: In some cases the Randomizer didn't fully respect the set scale.
Fixed: Audio level meters were incorrectly being shown on the Duplicate page of MASCHINE STUDIO.
Fixed: A potential freeze which could sometimes occur when trying to delete Scene Bank 1.
Fixed: A crash which could occur when repeatedly right-clicking on the "+" button in the Mixer view.
Fixed: On STUDIO, it was possible to navigate to Page Bank 0 which caused cosmetic issues.
Fixed: An issue where some new MASCHINE Expansion Packs would not respect their activation when MASCHINE was running in 32-bit mode.
Fixed: On Windows, there was an issue syncing the time signature between the MASCHINE plug-in and its host application.
Native Instruments has released version 5.7 of Kontakt, its industry-standard sampler for Windows and Mac.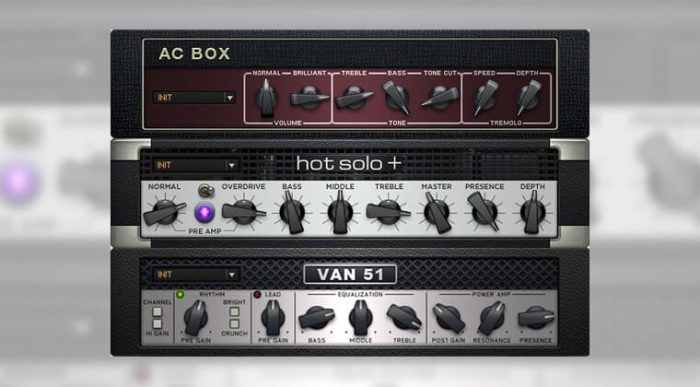 The update adds three new guitar amp models and two additional distortion effects. Version 5.7 also adds enhancements for instrument builders, including two for UI-authoring.
Changes in Kontakt v5.7
Added: There are now three new guitar amplifier models available: AC Box, Hot Solo and Van 51.
Added: There are now two new distortion effects available: Cat and DStortion.
Added: KSP UI widgets can now be explicitly placed on one of three layers on the z axis ($CONTROL_PAR_Z_LAYER).
Added: The KSP waveform UI widget can now be styled (color and transparency of its separate components).
Added: Effect parameters that are represented as buttons or dropdown menus are now available through KSP.
Added: Every KSP runtime warning now includes the line number of its source.
Changed: The Add Library button has now been renamed to Manage Library.
Fixed: KSP: num_elements() now works with ui_xy arrays.
Fixed: CPU profiling mode is now reliable.
Fixed: Text selection in Expert tab is now visible.
Fixed: Nested dropdown menus would stop working under certain circumstances.
Fixed: In certain cases, Kontakt would take longer than usual to close if Usage Data tracking was enabled.
Fixed: Kontakt would crash when longer samples were used with the Tone Machine.
Fixed: Certain NKIs with many automation assignments would cause the system to noticeably slow down.
Fixed: KSP switches would sometimes not show the correct sprite frame when in hover state.
Fixed: Certain DAWs would freeze when attempting to duplicate a track with Kontakt.
Fixed: In certain cases, Kontakt would crash when loading an NKI when another NKI was in Edit view.
Fixed: Kontakt would crash when attempting to declare PGS keys in multiscripts.
Furthermore, the Komplete Kontrol software was updated to version 1.9.1, adding support for Komplete Kontrol S49 and S61 MK2 hardware.
The update also offers deep integration with on-screen feedback in Logic Pro X, Ableton Live, and GarageBand. You can now preview Native Instruments and Native Kontrol Standard Instrument Presets (requires the Native Browser Preview Library), and Dominant 9 and Quartal Chord Types no longer cause intermittent freezes.
The updates are now available from Native Access.
More information: Native Instruments