NatLife Sounds has announced the release of Hive 2 Bass & Korg Drums V1, a new soundset featuring a collection of bass sounds for u-he's Hive 2 synthesizer instrument.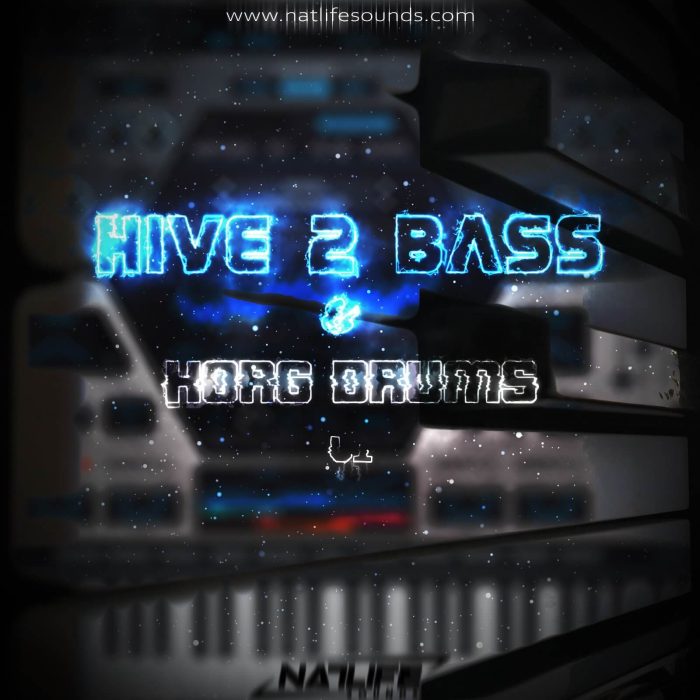 The collection includes ARP basses and deep and progressive basslines, high quality drum samples recorded from hardware synthesizers, FX transitions, Impacts and MIDI.
Expect the unexpected – Hive 2 Bass & Korg Drums V1 is absolutely pumping bass kicking soundpack. And it have a 3 reasons to be like that – stunning Hive 2 Bass pack (ARP basses, deep & razor basslines), hi-end Korg Drums, recorded from Korg's top hardware synthesizer workstations (which incorporate the best korg drum sections of the whole history) – Kronos & Krome and also magnificent set of transitions and impacts FX's that can quickly fill in the gaps in your products.

Breakbeat, Techno, Tech-House, Synthwave, 90's Club House, Psychedelic Trance, Electronic and Progressive House/Trance – the list of styles in the demo presented. All sounds can be perfectly fit it.
The pack includes:
40 Hive/ Hive 2 presets.
26 Drum sounds.
20 FX & Impact sounds.
1 MIDI files.
Hive 2 Bass & Korg Drums V1 is on sale for 18 EUR for a limited time (regular 24 EUR).
More information: NatLife Sounds