Nebula has released Live Performer, a new Audio Unit Host for macOS designed for capture your music inspiration.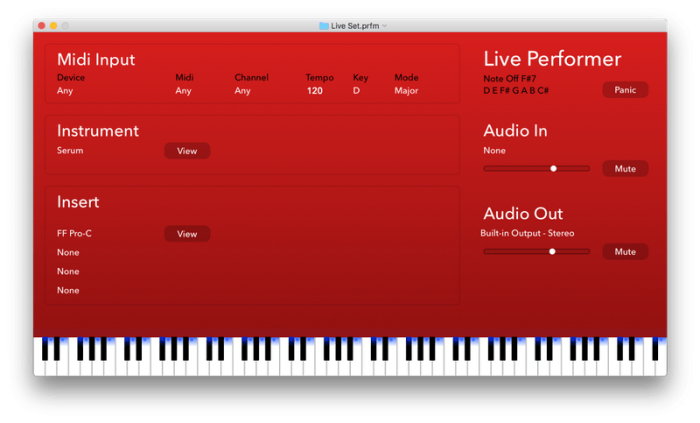 It offers an always recording mode so you can improvise with your keyboards and all your midi events will be always recorded.

Live Performer is also meant for play live, with a rack of 4 Audio Units and Low Latency support.
Live Performer features
MIDI

Input by Keyboard, Mouse/trackpad or Midi Keyboard.
Auto Midi Recording.
Live Chords Detector.
Live Keys hi-lighter.
Midi Monitoring.
Midi Instrument Out.
Host Tempo Sync.
Transpose.
Velocity Override.

Audio

AU Instruments.
4 Effect Inserts.
Sample Rate.
Low Latency Buffer.
Independent volume control for Input and Output.
The app is a free download at the Mac App Store.
More information: Nebula / Live Performer