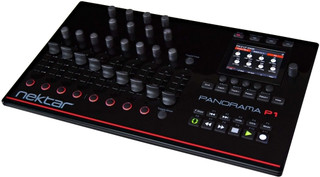 Nektar has announced it has upgraded its DAW support and extended the range of directly controllable Plugins and Rack Extensions.
Nektar updates
New VST Plug-in maps for Cubase/Nuendo

— Nektar's quest to map every VST plug-in known to man continues! They have added another 54 insert and instrument maps to the collection, each carefully handmapped at Nektar HQ, so you don't have to.
These maps not only give you tactile control but also in many cases improve the user experience over the software GUI. Take for example Xhun Audio's LittleOne where you now can select the effect you want right from Panorama's Instrument home page, plus you don't have to click on a parameter to adjust it. Or the Sound Tower editors that already give great control over Dave Smith synths. You can now control the parameters right from your Panorama keyboard or control surface including arpeggiation and sequencing!

Reason Rack Extensions support update

— Great new Rack Extensions have been launched recently for Reason and we finally have an update ready. It includes the Korg Mono/Poly and the updated version of Propellerheads own PX7.

Improved PreSonus Studio One template

— Panorama's Internal mode can be used to set up MIDI presets to control any MIDI compatible device. An Internal mode Studio One template for Panorama has been available for quite some time but we realized recently that we could improve it to provide a workflow much more similar to how Reason and Cubase operate with Panorama. It's of course not the same deep integration, since there is no parameter feedback however we consider it a substantial improvement over the previous template and are delighted to share it with our Studio One users.
More information: Nektar