Neural DSP Technologies has announced the release of Archetype: Abasi, a guitar effect suite featuring three unique amplifiers meticulously designed from the ground up with Tosin to cover the entire sonic range his versatile and unique music requires.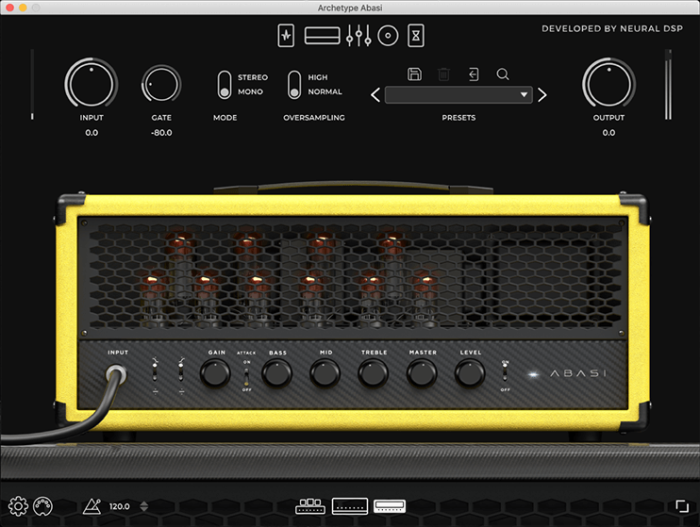 The effects and cabsim modules of Archetype: Abasi perfectly complement and expand the possibilities of the virtual amplifiers, making it a powerful and inspiring tool for guitarists looking to craft their own voice.
True innovation is extremely rare. It requires courage and creativity to be genuine. Tosin spectacularly embodies this rare combination of traits. His seamless incorporation of unusual techniques, monstrous creativity, and unforeseen technical proficiency have made him one of the most distinct and iconic guitarists of our generation.

Distilling Tosin's sonic vision into a single plugin has been an incredible challenge, but the results are as spectacular and unique as the artist who inspired it.
Archetype: Abasi features
Three amp models:

Clean: lush, warm and huge clean tube amplifier model.
Rhythm: a unique and extremely versatile amplifier, capable of crunch or super high gain sounds.
Lead: tailor made for the perfect solo tone, featuring rich harmonic content and virtually eternal sustain.

Logos compressor, Tosin's secret weapon for adding punch and thump to clean and low gain sounds.
Pathos Distortion offers an algorithmically perfect model of Abasi's versatile and powerful distortion pedal.
Onboard 9-band graphic equalizer allows for total control over frequency response.
Beautiful reverb and delay algorithms for immersive atmospheric effects and deep lead tones.
72 impulse response captured by Adam "Nolly" Getgood providing ultra-realistic depth and detail, with seamless multi-microphone positioning that perfectly matches the amplifiers' character.
Archetype: Abasi comes in 64-bit VST/VST3, AU and AAX plugin formats and standalone software for Windows and Mac, priced 119 EUR. A free 14-day trial is available.
During a Black Friday sale you can save up to 50% off Neural DSP's plugins. This offer expires December 3rd, 2019.
More information: Neural DSP Technologies