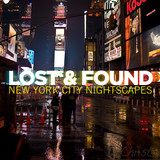 New Atlantis Audio has released Lost & Found: New York City Nightscapes, a Reason 4 ReFill featuring dreamy sounds, from the city that never sleeps.
This highly unusual Reason ReFill is powered by six years of live nighttime field recording footage captured at various locations all over the Big Apple. Hand-selected gems were processed, resynthesized, combined, mangled and then processed again to produce a truly one-of-a-kind set of sounds for your Reason and Record productions.

Haunting carriage rides through Central Park, ships docking at South Street Seaport, the chatter of tourists and traffic in Times Square, street performers and other "interesting" folk, cars, trains, busses and more from the darkest hours of night in New York, transformed into a diverse, usable, weird and wonderful collection of sonic tools.
Lost & Found: New York City Nightscapes features
24 bit Audio and Rex content
30 Combinator Instruments
10 Combinator Scenes
2 Combinator Sound Effects Racks
3 ReDrum Kits
40 Drum Hits
12 Drum Loops
23 Field Recordings
11 Field Rhythms
10 Long Play Soundscapes
34 Music Elements
90 Rex Files Total
Lost & Found: New York City Nightscapes is available to purchase for $19.99 USD.
Visit New Atlantis Audio for more information.