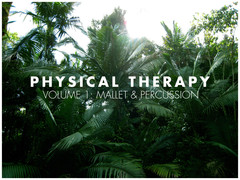 New Atlantis Audio has announced the release of Physical Therapy Volume 1: Mallet and Percussion, a unique collection of Combinators for Reason 4.
Featuring exotic physically modeled mallet and percussion instruments infused with sounds of nature, this ReFill provides a diverse set of playable, musical and truly inspiring sounds for your music or film score projects.

Physical Therapy places an arsenal of lush, organic tones in your hands. You'll find rich wood marimbas, exotic glass bells, dramatic metal chimes, powerful percussion kits and beautiful nature field recordings, all brought to life as playable instruments with the power of the Combinator.
Physical Therapy Volume 1: Mallet and Percussion features
54 Combinators.
25 NN-19 instruments.
6 ReDrum kits.
5 Scream patches.
4 long-play nature field recordings.
8 Backdrops.
Physical Therapy Volume 1 is available as a ReFill for Reason 4 (24 bit instruments) for $9.99 USD.
A portion of the proceeds from sales of this product will be donated to the Shriners Hospitals for Children, a unique international health care system which provides children suffering from orthopaedic conditions, burns, spinal cord injuries and cleft lip and palate with free treatment.
Visit New Atlantis Audio for more information.