Denise has announced the launch of its website with a competition that invites you to design a custom plugin.
Besides the upcoming plugin range that includes a Saturator, New York Compressor and Transient Booster, Denise wants to give you the opportunity to come up with a great idea for a plugin, which they will actually develop in case you win the competition.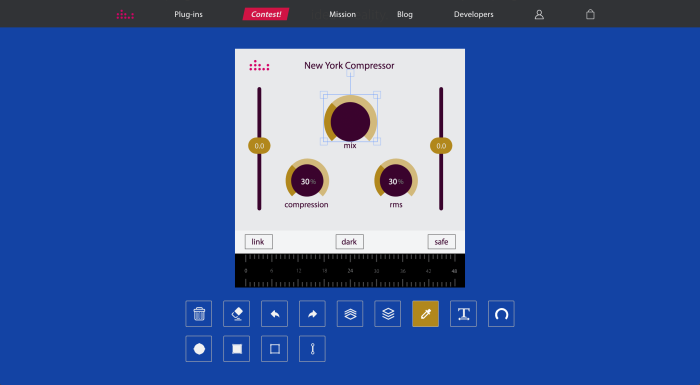 Denise is a brand new Berlin based plug-in platform born out of a passion and aim to bring a fresh approach to the way digital music is produced. Started by four producers and tech enthusiasts who challenged themselves to create a series of simple-to-use, powerful and great sounding plug-ins.

Denise announce their upcoming launch with a competition to work with producers who have ideas for plug-ins, but don't have the resources to build them themselves. This has inspired the team to create a contest and give producers a chance to make their plug-in idea a reality.

Denise will choose a winner and build a custom plug-in with them to launch alongside their current range.
You can submit your idea with an interactive form on the website.
Insert knobs and dials, draw sliders and describe it with text. How does it sound? What is it called? What gave you the idea for this plug-in? All ideas are welcomed and absolute creativity is encouraged.
More information: Denise