Nimble Tools has released Misstortion 2, a major update to the free distortion plugin for VST-based Windows hosts.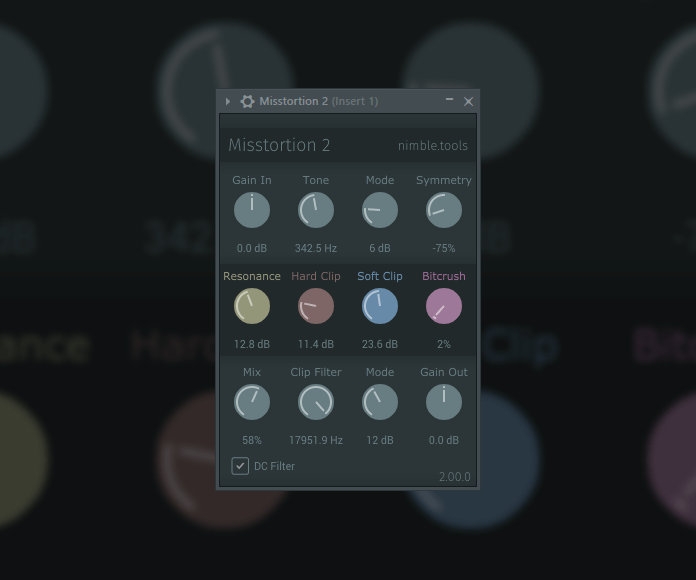 Does its best to be like Logic's Clip Distortion and adds a bunch of other great features, which makes it very useful for the Hardstyle genre.
Changes in Misstortion 2
Completely rewritten from the ground up.
Added a new Resonance knob for an additional resonance boost on the tone.
Added a new Bitcrush knob for some nice bitcrushing action.
Added a DC Filter to get rid of the DC offset introduced by the symmetry knob.
Added more filter orders you can choose from: 18dB, 24dB, and 30dB.
Added a separate filter order knob for the Clip Filter.
The symmetry knob now actually points left and right!
Improved performance.
The plugin is available for download in 64 bit VST3 format. Donations are appreciated.
More information: Nimble Tools