No Dough Samples has announced the release of NDS Collections – Sample Heavy House, a 5.6 GB bundle of NDS-4 Underground House, NDS-8 Underground House 2, and Reel to Reel – Rhythm | Hats, Shakers & Top Loops.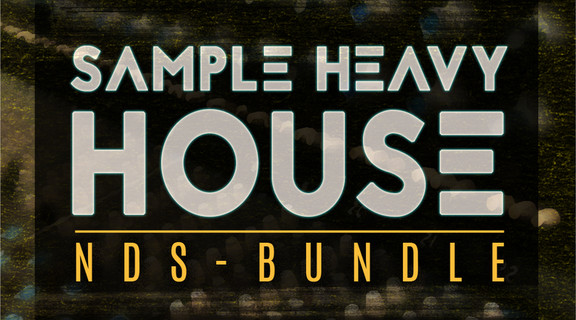 Think off kilter beats, chopped up rhythms, lush pads and crisp melodic licks, sample based house is all about that authentic link between how we originally made music with hardware and the modern DAW. This is for all those people who want to re-create the sound of records sampled from vinyl into an MPC and then put together with all the lovely dirt and vibe you get from that process.

Possibly what do we do best here at NDS is create fresh new sounds with that kind of aesthetic from the start, this bundle contains everything you need to produce down and dirty analogue jams. We have specifically picked out the elements which most embody everything we love about the noisey, driven and warm world of analogue, this bundle gives you an enviable sound set for making music like the sample based house coming out of Berlin, London or Detroit.

Track like this require an extra level of detail and punch in the drums, you don't want the sounds to be too pristine you want a dirty perfectness, noise that adds to the art of the production whilst filling up the space around sounds.
The bundle is available for purchase for £49.99 GBP.
More information: Sound Factory