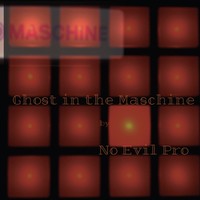 No Evil Pro has launched its website with Ghost in the Maschine and Oscillation v1, two expansion libraries for Native Instruments Maschine.
No Evil Pro is proud to present our first NI Maschine expansion pack. This pack includes several synth samples and drum samples. The 138 drum samples are field recordings, or software generated. The 48 synth samples are from several tone generators.
Ghost in the Maschine features
184 Samples.
64 Sounds.
2 Groups.
5 Effect Chains.
1 Maschine project file.
The Ghost in the Maschine library is a free download.
The Oscillation v1 is a Maschine expansion pack that is "all about synth".
The Maschine sound files are comprised from sampled synthesizer one shots, micro cycle loops, single cycle wave forms and a few field recordings. The samples range from a single oscillator square wave, a combined saw and square, to twenty stacked saw waves. The samples were recorded from multiple tone generators, several older (cheaper Casio, Yamaha) keyboards and a couple of field recordings.

With the recent addition of Massive to the Maschine family over fifty massive patches are also included. Many of these patches are also mapped to macro knobs so the patches can be played and automated in Maschine or your preferred DAW.

There are nasty bass sounds, wicked drones, evolving sound scapes, video game blips, ethereal pads, bells, VA leads, sound effects and few other surprises included in the Project files.
Oscillation v1 features
129 samples.
144 sounds.
54 MASSIVE patches.
2 Maschine project files
All sounds and patch files are tagged.
The Oscillation v1 library costs $35 USD.
Visit No Evil Pro for more information.