Noiiz has announced Noiiz DNA, a new technology that has been in the works for two years. Today, two new features powered by Noiiz DNA are available, offering a more musical and intuitive way to explore sound.
You can now find similar sounds on Noiiz simply by clicking a "Show Similar" icon.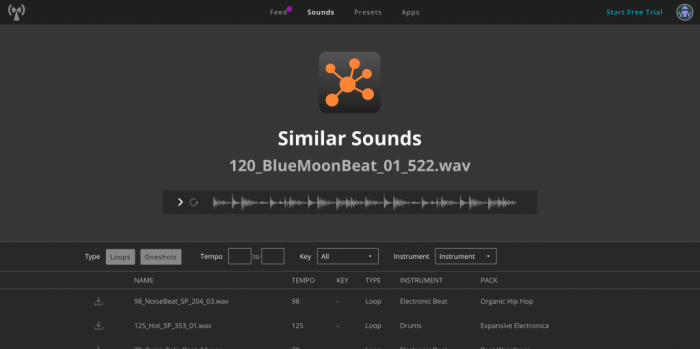 When you click a sound to play it on Noiiz, you'll now see a 'Show Similar' icon. Click it and you'll be shown a list of every sound on Noiiz, ordered by how similar they are to the original sound.

This is an incredibly intuitive tool that lets you explore sound by simply listening and clicking until you find the one you are looking for and its also great for finding sounds that go with one another.
You can now also use "Feature Filters", which allow you to sort and filter by brightness and duration of sounds.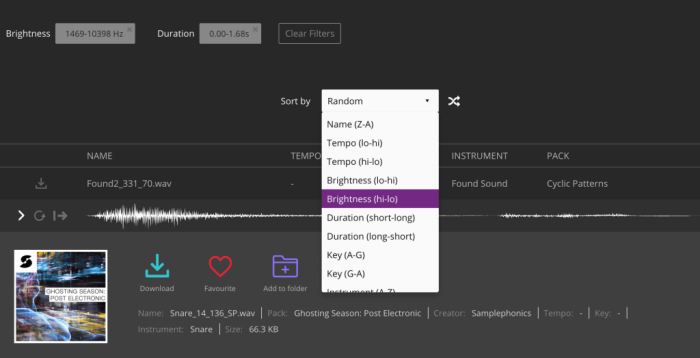 Now you can sort and filter by brightness and duration. 'Feature Filters' are a powerful set of tools for exploring sound, based on Noiiz DNA.

Got a snare sound in your head? Filter by one-shots, then snare, then use the Brightness sort option to organise your results, brightest first. Narrow your range using the Brightness filter to find exactly what you are looking for.

Need a really short hi-hat? Filter by hi-hat, then use the duration sort option to sort your sounds from shortest to longest.
Noiiz is working on extending the Noiiz DNA technology for future applications.
A subscription to Noiiz (unlimited downloads) is available for $99 USD/year. A free 15-day trial includes 1GB of downloads.
More information: Noiiz