Noiiz – a new platform that offers subscription-based access to a large library of sounds & samples, is looking for beta testers.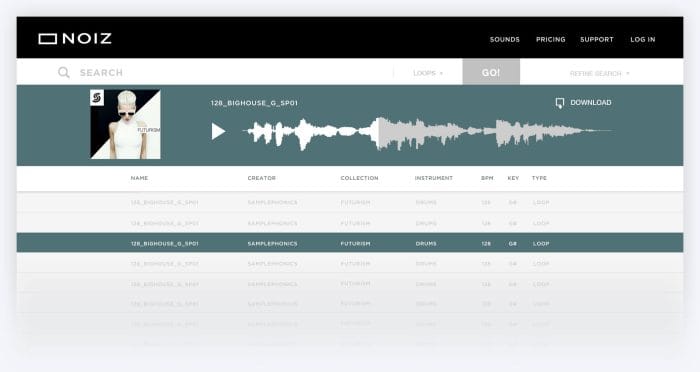 Supercharge your workflow with our huge library of music loops, one shot samples, effects and more. New content added daily from top creators such as Samplephonics and Richard Devine!
Noiiz offers access to its entire library of royalty free sounds, with new content added every day. Sounds can be downloaded instantly, and you retain 100% of your rights to everything you download.
Additional features that help users collaborate, network and sell their content are planned for the future.
If you would like to help Noiiz develop its platform by using a test version of the product, and providing some early feedback, you can apply for a Beta Test Application. In return for your help, you'll get a discount on the subscription service once it goes live.
More information: Noiiz