HISS and a ROAR has launched a new 10 GB sound library featuring a collection sounds made from noise.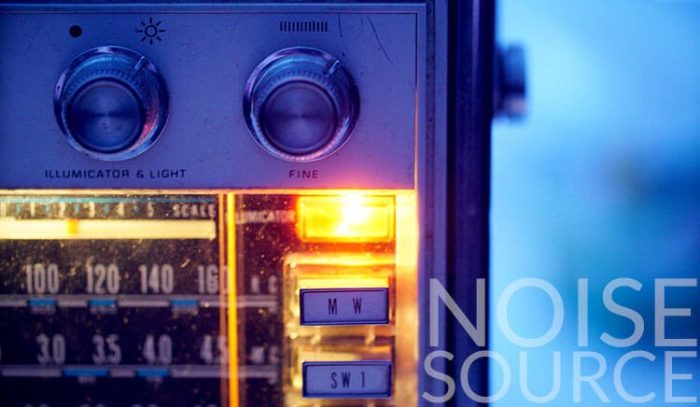 If you played any of the first generation of video games you will already appreciate how noise can be used as a component of sound design – the iconic sounds of Defender™ instantly spring to mind as a phenomenal creative achievement using scarce resources. But now that our tools and resources have expanded we decided it was time to revisit the potential of noise, by creating a huge new resource of source material.

Our first recording sessions captured raw noise, pitched & unpitched, from our modular synth, using Eurorack modules such as Zorlon Canon, RF Nomad, QR Rainbow, ErrorTools Dirty Glitch, Doepfer A118, Mutant, TipTop and Audio Solutions modules. We also captured noise from synths such as Roland SH101, Korg MS10, plus a circuit bent Casio synth, retro game and a bent Radioshack Reverb/feedback console.

Next we focused on radio, using a 40m dipole aerial with a Yaesu multiband receiver, along with DSE and Sony domestic multiband radios, scanning across MW, FM and SW to capture a vast range of unexpected textures, tones and strange noises.

Lastly we focused on noise floors, capturing high gain recordings of stereo cassette, mono Nagra 4.2, Roland 201 and 555 tape echo and a huge range of vinyl (including the blank flip side to a photography tutorial vinyl set).
Noise Source is available at a 33% Early Bird Discount until July 1st, 2017 (regular $99 USD).
More information: HISS and a ROAR / Noise Source