Noisebud has announced the release of Leaky2, an audio effect plugin that allows let you to leak, move or replace part of the spectrum from the left, right, sum (mid) or difference (side) to a choice of the same.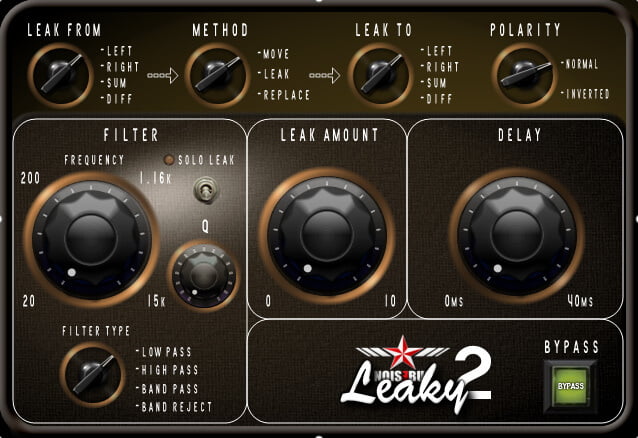 Leaky and Leaky2 were Initially made to handle phase cancellation problems while mastering but there are other uses too. REMEMBER: Taking the trackback to the mix should always be your number one choice, fiddle with phase during mastering will always have consequences!
Leaky can be useful in various situations:
Some instrument or part of a mix is out of phase, both while mixing or mastering.
Leak the diff/side into the sum/mid to enhance the reverb when listening in mono.
Most of the atmosphere of the track is placed in the side and get lost while in mono.
Upmix mono content to stereo.
Lift back some of the choir to the center channel without losing width.
Leaky2 is available for Windows in VST/VST3 plugin formats and 64bit AU for Mac. It is priced $29 USD.
More information: Noisebud