Noizefield has released Bounce, a free synth plugin for Windows in collaboration with CPS & JB Sound.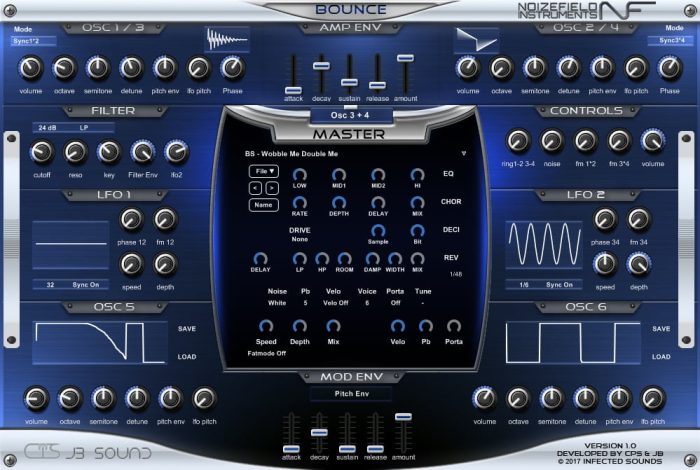 Bounce is a modern powerful softsynth with a bunch of presets, based on subtractive synthesis for EDM, House, Future House, Dance, Melbourne Bounce, Trance and Dubstep other styles of electronic music.
Bounce features
6 oscillators (Four oscillators with 32 waveforms each and two oscillators are wavedraw oscillators), inclusive Phase, FM and RM and XMod.
Sync option for the osc 1-4.
1 Multimode- Filter (LP, HP, BP).
1 Noisegenerator (White Noise).
4 Envelopes (One amp-, and three modulation envelopes (Pitch/Filter/FM).
2 tempo-synced LFOs.
Effects: 1 Chorus, 1 Equalizer, 1 Decimator, 1 Reverb, 1 Fatner.
1 Portamento for gliding sounds.
Bounce is available for download for Windows (32-bit VST).
More information: Noizefield Bounce