Noizefield has announced the release of NoizeDelay, a free multi-tap delay effect plugin for Windows.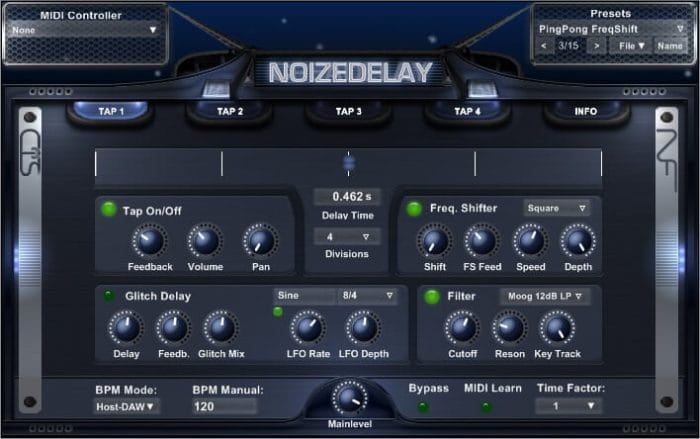 Hi guys, after a relaunch in the beginning of 2015, Noizefield started with their online music-magazine one year ago. We want to say thank you for the support to all our users, customers and supporters. As a birthday gift Noizefield spends as a thankgiving an advanced multi-tap delay for free – NoizeDelay.

With NoizeDelay you can program four different delays at the same time. NoizeDelay is the creativity weapon for your music production and has been developed by CPS. Now you don't need to stuck in a rut anymore. Be creative and use it for different effect purposes, like a dub-delay, an experimental modulation-delay, a ping-pong-delay, filter- or glitch-delay.
NoizeDelay is available for download for Windows (VST).
More information: Noizefield NoizeDelay