Pro Tools Expert has announced the release of Snapshot, a utility plugin developed in collaboration with Non-Lethal Applications.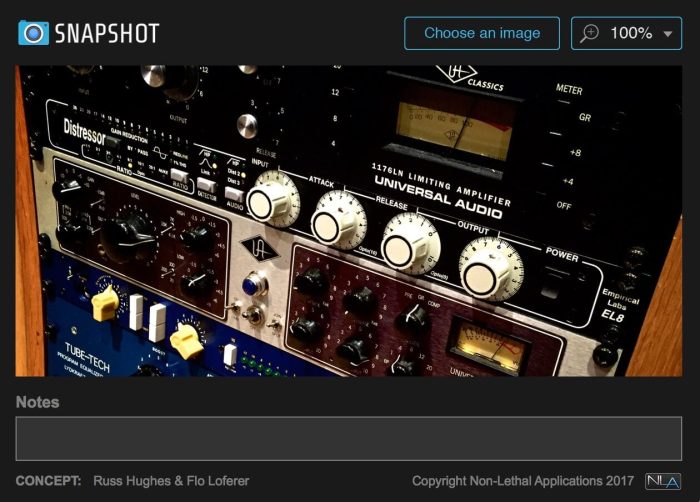 Snapshot allows you to take a picture of anything you are using in your recording session and store it in the tracks of your DAW.
Got a sound on your vintage 1176 compressor you've set for the vocal? Snapshot it. Got a guitar amp setting you just love? Snapshot it. Want to recall the mic set-up on your cabs or drum kit? Snapshot it.

Snap it on your phone, send it to your computer and save it in your session using the free Snapshot plug-in. You can also add notes to each instance of Snapshot. It's like a chinagraph for the 21st century.
Snapshot features
Stores images in DAW sessions.
Resizable GUI (100% or 200%).
Add text notes.
Almost no CPU load.
Load images from local disks or Dropbox.
Snapshot for Mac (VST/AU/AAX) is available for free, exclusively for the Production Expert Community. Windows support will be introduced in the near future.
More information: Snapshot