Nord has launched OS version 1.20 for the Nord Lead 4 performance synthesizer.

Changes in OS v1.20
Performances are now organized in 2 Banks, A and B with 50 slots in each.
When the Ladder M filter is selected, the filter and amp envelopes is switched into a more vintage like mode.
Nord Sound Manager Program Bundles are now supported – requires Nord Sound Manager 6.34 or newer!
Details here.
The update is available now from the downloads section.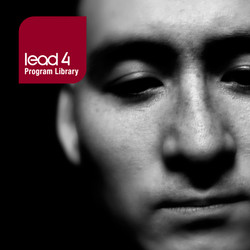 Nord has also introduced a new bank for the Nord Lead 4 by Richard Devine.
Richard Devine is an artist and sound designer based in Atlanta GA. He's a man of many skills and his portfolio includes releasing music on the cult label WARP, remixing Ryuichi Sakamoto, sound design for Microsoft Windows 7 and doing sound libraries for many innovative companies like Ableton, Native Instruments, Propellerheads, Izotope and many more!

Richard also did some brilliant patches the Nord Modular G2 back in the day, so he can proudly call himself real Clavian!
The free bank includes 50 performances, 50 single programs, and 25 bonus drum sound programs.
More information: Nord / Nord Lead 4