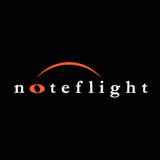 Noteflight has announced the launch of Noteflight Crescendo, a premium online music notation service.
The next generation of their acclaimed Noteflight platform, which enables individuals to write music online, Crescendo provides musicians with advanced features and improved sound quality while still offering an easy and fun means to create and share scores.

"By launching Crescendo we are now able to provide the music community with the best of both worlds–a more powerful online music notation platform for professionals, educators, students and music enthusiasts and a free model for the novice or occasional user," said Joe Berkovitz, President and Founder of Noteflight.

Following the successful grassroots launch of their online music composition and score-writing platform in 2008, which resulted in tens of thousands of users in 130 different countries, Noteflight Crescendo delivers users a richer sonic experience and more advanced capabilities. An affordable, approachable alternative to desktop notation programs such as Sibelius and Finale, Crescendo takes online music notation to a new level while still maintaining affordability, ease-of-use and the excitement and interactivity of a social music platform.

Built on the same elegant and powerful interface, Noteflight Crescendo users gain access to a set of sophisticated features, including advanced collaboration and a higher quality orchestral sound library provided by virtual instrument manufacturer, SONiVOX (http://www.sonivoxmi.com). Where the free version of Noteflight includes a basic set of instrument samples drawn from the public domain, the Crescendo instrumental palette offers over forty professionally recorded wavetable instruments from SONiVOX. These instruments provide an immersive new dimension to the Noteflight musical experience.

"Our partnership with Noteflight has enabled us, for the first time, to enter the exciting new arena of cloud computing services," said Jennifer Hruska, Founder and President of SONiVOX. "We're thrilled by the advent of products like Crescendo that bring the audio experience of SONiVOX instruments to the global online music community."
In addition to improved sound and more instrument choices, Noteflight Crescendo features include the following.
Sophisticated sharing permissions, including the ability to share a score only with designated members of the Noteflight community.
Ability to create templates for musical activities by themselves or for others.
Selection of stock templates, such as piano score, string quartet and other ensembles.
Access to increased storage capacity on Noteflight's servers for storing more scores and compositions.
A subscription to Noteflight Crescendo can be purchased for under $5 USD per month; the company plans to launch the service later in Q1.
More information: Noteflight