Novation has announced that its Sound Collective members can download iZotope Trash 2, KV331 Audio SynthMaster Player, D16 Group Nithonat, Puremagnetik Lo-Fi Ambient Tools and Tracktion Software BioTek for free for a limited time.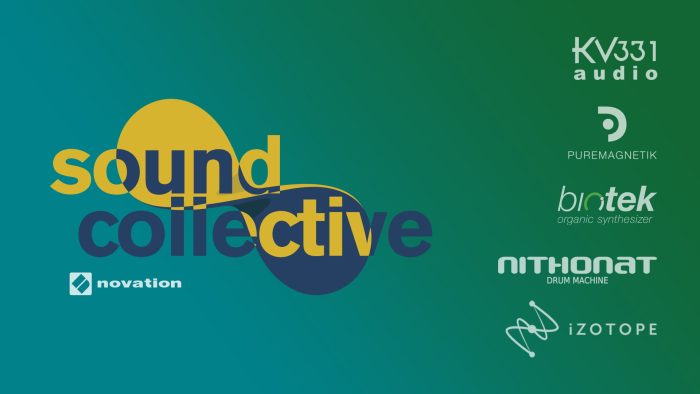 One of the most powerful sound-mangling plug-ins ever made, iZotope's Trash 2 is a dual-stage multiband distortion effect with over 60 diverse distortion and saturation algorithms, an editable graphic waveshaper, two filters, a convolution processor, multiband compression and gating, and a delay module.
Running the full Synthmaster engine under the hood, KV331 Audio SynthMaster Player features 1800 macro-controlled factory presets powered by multiple synthesis techniques and taking in everything from basses, leads and keys, to pads, arps and FX.
D16 Group's Nithonat, meanwhile, is a flawless emulation of Roland's classic TR-606 drum machine, expanding on the original silver box with an array of extra controls and improved step sequencing.
Puremagnetik's Lo-Fi Ambient Tools is a plug-in triple-header, comprising the Verv 'sun-baked' string synth, Pastfabric granular and tape splicing-style audio deconstruction effect, and Fathoms ambience- and drone-generator.
And finally, Tracktion Software's BioTek brings together an innovative synthesis engine and a library of sampled natural, urban and mechanical sounds in a macro-driven plug-in instrument like no other. Whether you choose to keep it simple or go deep, BioTek's esoteric sounds and empowering workflow make it a sound designer's dream synth.
The plugins are available to members of the Sound Collective until February 6th, 2020.
More information: Novation