Novation has announced the latest offer for members of its Sound Collective community: the availability of iZotope's Trash 2 plugin for free download from August 8th to October 3rd.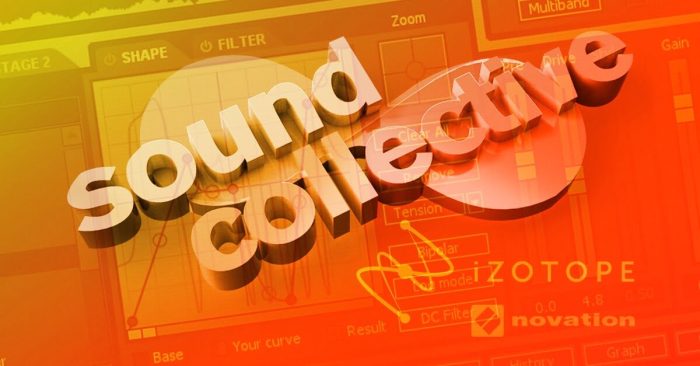 A multiband distortion unit on steroids, Trash 2 applies two adaptable distortion algorithms – chosen from a menu of over 60 options or user-designed – to each of up to four bands, as well as a pair of six-band filters with 23 filter types, convolution spatial processing, multiband compression and gating, and delay.

Whether you want to add a touch of gently enhancing abrasion to a bassline or get wildly experimental on a drum loop, Trash 2 gives you everything you need to do it in a powerful but easy-to-use plug-in.
Trash 2 features
Graphic waveshaper for custom distortion curves.
Up to four processing bands, with two distortion stages per band.
Two-stage filter with six adjustable bands per stage and 23 filter types.
LFO and envelope-following (internal or sidechained) filter modulation.
DC Offset Filter and Logarithmic Distortion modes.
Convolve module with 100+ impulse responses and WAV/AIFF import.
Analogue-modelled multiband compression and gating with sidechain input.
Delay module with six delay styles, distortion and post filtering.
Freely configurable signal path.
Extensive metering and visual feedback.
60+ distortion algorithms.
Trash 2 retails for $99 USD, but Sound Collective members can get it for free until October 3rd from their Novation account. To join Sound Collective, simply register any Novation product.
More information: Novation