Novuzeit has released Kinetic Visual Replay, a multi-effect VST plug-in.
Kinetic Visual Replay allows realtime control of FX units' parameters with kinetic pucks, displayed in the center of the GUI.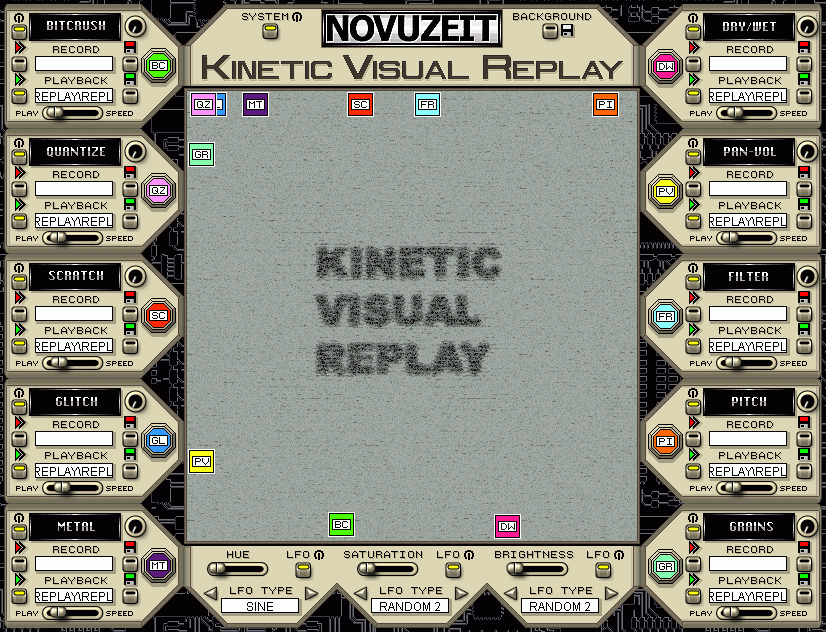 Features
10 individual audio FX units: Bitcrushing, Scratching, Glitching, Granularation, Metallization and more
Each kintetic puck (FX unit parameter control) is tracked on screen in realtime, simultaneously
Custom background for the playfield
Direct recording and looping playback of realtime movements for each kinetic puck
Kinetic Visual Replay costs $30.00 USD and a demo version is available. (The demo has random periodic silence, only 20 presets, only a basic user manual and the Metal and Pitch FX Units do not allow Replay File recording)
Visit Novuzeit for more information.