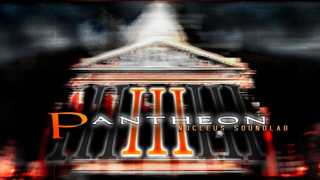 Nucleus SoundLab has released Pantheon III, the next evolution in their series of ultimate Thor ReFills for Propellerhead Reason 5.
Pantheon III expands on the concepts and standards set by the first two ReFills with the largest amount of unique Combinators yet. As always, the Pantheon III sound designers continue to reveal their patching secrets with refined and detailed PDF documentation.

Pantheon III is comprised of Combinator and Thor patches created by a dream-team of Reason sound designers. Tom Pritchard, Adam Fielding, Kirke Godfrey, Joseph Mizelle, Clint Grierson, Lewis Osborne and Shaun Wallace – Many of these designers have released a number of their own ReFills, both free and commercial. Now all have come together, united by the incredible quality standards of Nucleus SoundLab's Lead Designer Jeremy Janzen, to create the highest-quality Thor ReFill – ever.
Pantheon III features
260 fresh and unique Combinators.
36 Combinators built for Reason 5 + Record (or Reason 6).
300 Thor patches.
8 .rps demo songs.
All Combinator and most Thor rotaries/buttons uniquely mapped.
All Combinator and Thor patches categorized intelligently.
PDF Design documentation for each patch, detailing important aspects of its design, inspiration and performance.

Pantheon III is available to purchase for $49 USD.

More information: Nucleus SoundLab / Pantheon III