Steinberg has announced the immediate availability of Nuendo 8.3, a maintenance update that comes with various fixes and improvements.
Nuendo 8.3 includes new functionality that allows for audio authoring of 360° videos without the need of 3rd party tools or plug-ins.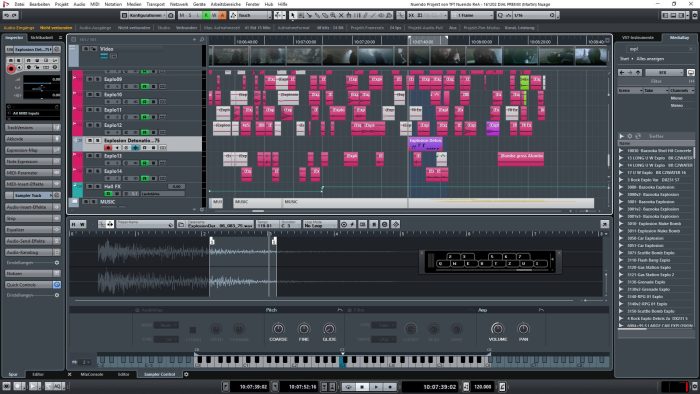 The VST MultiPanner includes a new mode that supports Ambisonics channels. The Control Room offers an integrated plug-in (AmbiDecoder) to decode the Ambisonics mix, either to a binaural signal (headphones) or to an immersive speaker setup.
Nuendo 8.3 can now export audio files with a 64-bit float and 32-bit integer bit depth and it is now possible to record audio files with a 32-bit integer bit depth. A new key command is available to shuffle results in the MediaBay as well.
This maintenance update is free for Nuendo 8 license holders and can be downloaded from the Nuendo 8 download page or through the Steinberg Download Assistant.
Also, customers who purchased the Video Decoder for Avid DNxHD must download and install the 2.1.0.5 update to be able to use this codec in Nuendo 8.3. The download is available for registered users.
More information: Steinberg