Nugen Audio is offering you a chance to win a plugin in its Mix & Mastering product range.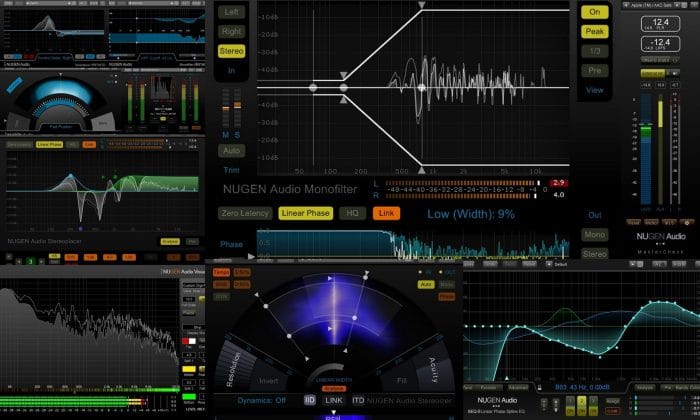 Used by some of the biggest names in the industry, these award-winning tools deliver outstanding audio fidelity under the most demanding conditions. NUGEN Audio mix and mastering products give you an easy, direct and natural way to work with the sound, and all the power-user control you need for perfect finesse.
Nugen Audio mix & mastering tools
MasterCheck — Mix & Master for the modern world including iTunes, Spotify & DAB Radio. Internationality recognised loudness, dynamics & true-peak metering for the music producer.
ISL 2st — World class, broadcast-quality limiting, essential for any audio production. It's never been quicker or easier to ensure top quality sound & standard compliance.
SEQ-ST — Ground breaking direct-draw and match EQ allowing rapid and effortless construction of complex curves through a unique, elegant interface.
Stereoizer — High-specification stereo image manipulation tool for natural expansion, reduction and introduction of stereo width at any stage of the audio production process.
Stereoplacer — Adjust the position of percussion sounds in a stereo track, or add stereo positioning to mono samples, placing frequencies exactly where you want them.
Monofilter — Trusted by producers the world over, Monofilter secures bass solidly within your mix. Firmly anchor the power, while retaining essential character and perceived spatial form.
Visualizer — Comprehensive audio analysis in a single plug-in, giving you access to all the views you need, all within a single intelligent window system.
Stereo Pack Elements — Effortlessly accessible access to advanced stereo enhancement, correction and bass frequency management.
For chance to win one of the above plugins, simply let us know in the comments which plugin you'd like to win, and why.
We will pick a random winner from all comments submitted before Sunday, March 27th, 11:59pm CET. Note that by entering this giveaway you agree to sign up for the Nugen Audio newsletter.
Good luck!
More information: Nugen Audio