NUGEN Audio has announced the availability an update to Visualizer, an audio analysis plugin for Windows and Mac.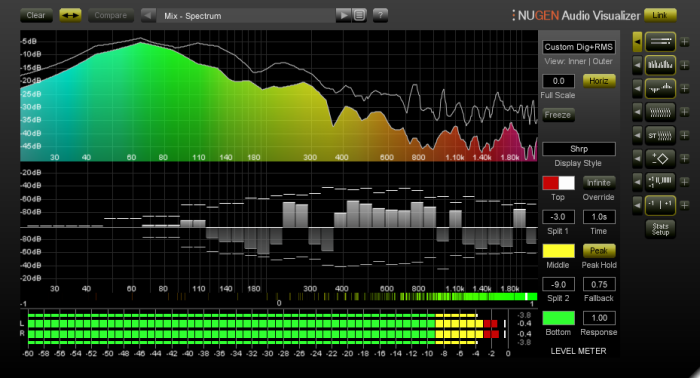 Version 2.1.0.2 is a maintenance release that includes a new file-based preset browser.
Visualizer gives you an indispensable set of audio analysis tools for quality audio production, with a standardised reference set of professional views which allow you to work faster, avoid mistakes and repeat past success.

A fully resizable, flexible interface presents all the information you need in a single plug-in window, saving time and reducing plug-in juggling complexity. All views are highly customisable, each with an individual settings panel. Visual solo controls allow for instant inspection of any view from the click of a single button.
Changes in Visualizer v2.1.0.2 features
Added new file-based preset browser.
Rebuild with PODs update.
Fixed pop up dialogue.
This is a recommended free update for all existing users. Visualizer is available from NUGEN Audio and dealers priced at $199 USD (Native) / $249 USD (DSP).
More information: NUGEN Audio