NUGEN Audio has announced the availability of version 2.8.3.3 of its VisLM loudness meter plugin for Windows and Mac.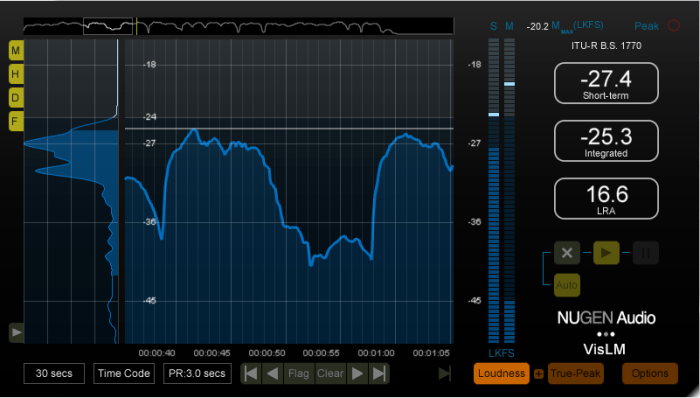 The update includes new navigable alerts and an updated Netflix preset.
VisLM's unique loudness meter design delivers everything you need – intuitively, accurately and immediately. Hit the target first time, every time, with VisLM's instant overview combined with detailed historical analysis. Mix with the confidence and peace of mind you can only experience with an industry standard product.

With a full set of international and regional presets, VisLM is ready to go immediately. And for legacy, station specific or internal specifications, VisLM can be fully configured to handle any situation; from detailed expert reporting to simple safety zones and navigable loudness alerts for less experienced operators.
Changes in VisLM v2.8.3.3
Added Flag navigation.
Updated Netflix preset (new max LRA 18).
Fixed sync issues in Ableton.
Fixed issue with auto button not being disabled correctly.
This is a recommended free update for all existing users. New customers can purchase VisLM for $449 USD. The plugin supports AAX, VST, VST3, AU and AudioSuite in both 64-bit and 32-bit versions. RTAS is also available as 32-bit only.
A purchase of VisLM comes with a free copy of Visualizer, a comprehensive audio analysis suite.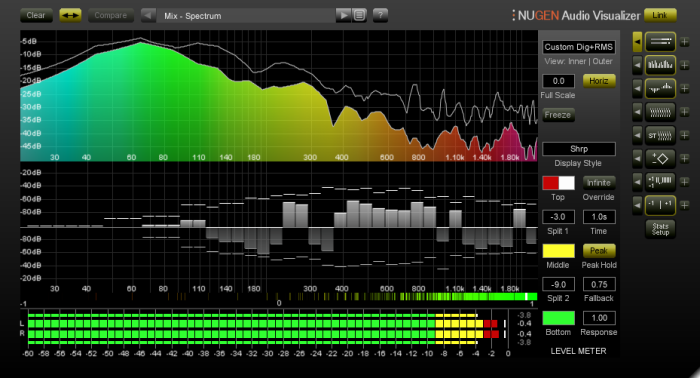 Visualizer gives you an indispensable set of audio analysis tools for quality audio production, with a standardised reference set of professional views which allow you to work faster, avoid mistakes and repeat past success.

A fully resizable, flexible interface presents all the information you need in a single plug-in window, saving time and reducing plug-in juggling complexity.

All views are highly customisable, each with an individual settings panel. Visual solo controls allow for instant inspection of any view from the click of a single button.
The offer expires October 10th 2019.
More information: NUGEN Audio