NUSofting has updated its Modelonia software synthesizer for Windows and Mac to version 2.0.12.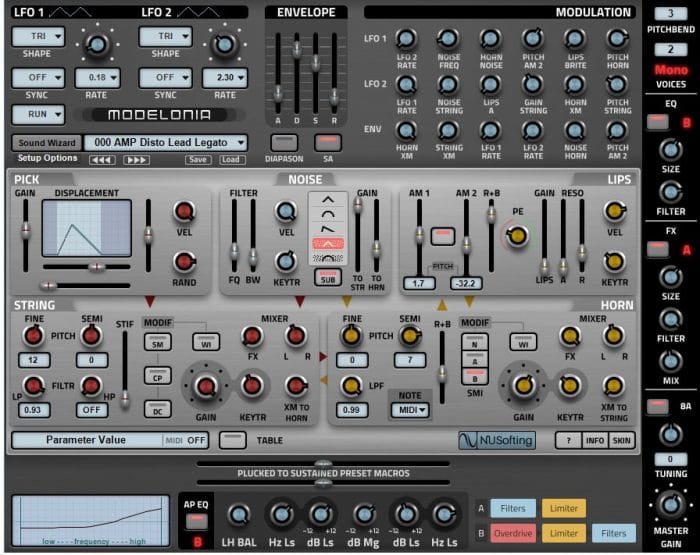 Modelonia is a novel physical-modelling synthesizer which uses a hybrid of two distinct model 'types'- a plucked-string model, and a blown-bore (ie trumpet-type) model.

Each model may be used simultaneously, and the signal path allows cross-modulation between the two models for more interesting and complex tones.
Changes in Modelonia v2.0.12
Added crtl-click for MIDI learn page.
Added double click for parameter reset.
Fixed pop noise issue that could happen on first note played after idle.
Added many new presets, currently 402 presets.
The Modelonia synth is available for Windows and Mac (VST/AU), and is on sale for $48 USD until May 31st, 2016 (regular $69 USD).