NUSofting has released version 1.0 of Sinnah, a freeware synthesizer instrument for Windows and Mac.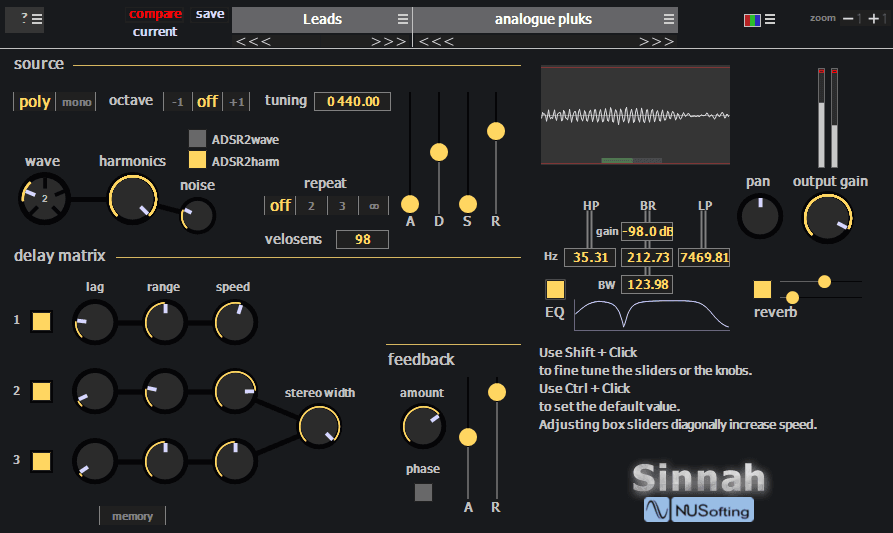 "We anticipated the release of Sinnah 1.0, which was planned for the next month, because of two annoying bugs that are now fixed. Due to the anticipation of this release there are only two new features in Sinnah 1.0 and few more presets.
Sinnah users are invited to update immediately to get rid of the old bugs"
Sinnah features
Fixed the hanging notes issue that was happening in many hosts.
Fixed the GUI could crash under intensive parameters automations.
Fixed oscillators phase reset on wave change.
Fixed short delay length when |memory| switch is turned on.
Fixed issue that was preventing the AU from notifying the host of all the parameters to be modulated.
New feature: Harmonics control can now have full range, something like a LP filter.
New feature: inputs to the delay matrix have now two levels each: half and full gain.
Sinnah is a free download for Windows and Mac (VST/AU).